Ikechukwu Sharpe
Mystique, 2020-2022, Single-channel HD video, sound 11:06 min I Manifestations, 2022, sound, 23:46 min.

October 09
Pan Pacific Park's outdoor amphitheater




Mystique unveils themes of capitalism, consumerism and mass production as it relates to concepts of wealth and value. Drawing from the journey of precious metal/stone mining in Africa to its adornment on a wearer's neck in North America, the experimental video explores individualism, interdependency, and a love displaced. More critically, it explores the intricate relationship Black Americans have with the land, by way of extraction, cultivation and eventual returnal.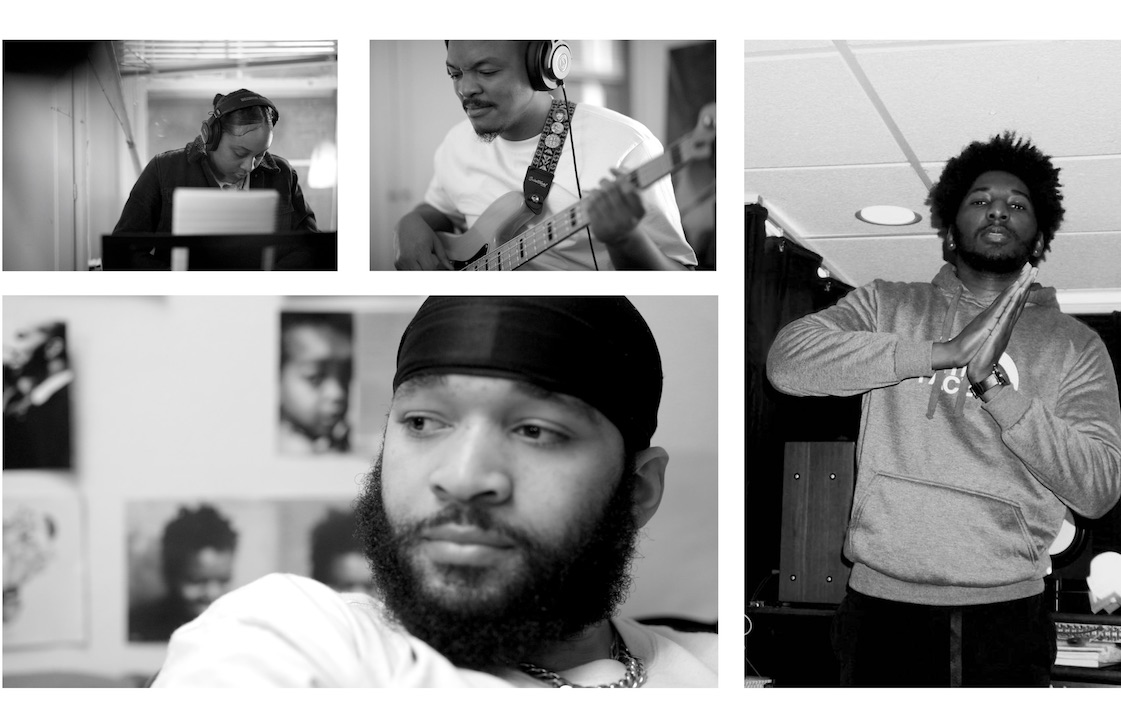 I Manifestations is a sound composition that expands beyond the future aspirations of a better world, into present manifestations of living the life we envision. Linking themes of community and interdependency, the piece builds on the magnitude of inner growth and spirituality as a way to "dismantle the master's house." Sampling the history and spiritual awakenings found in Black Churches, the sonic tapestry features a collage of original scores with archival recordings and personal conversations, guided by an original sermon of Lazarus' resurrection by Reverend Scott Adams.

The works emerge from LINX, a larger multimedia project that began by studying precious jewelry as an entry point to examine the modern Black American experience in a white patriarchal society. Over time, the project modified into conceptual and existing narratives on freedom, expectations, and manifestations to and of Black and Brown communities.




Ikechukwu Sharpe is a multi-disciplinary artist working across video, sound and installation to capture and recontextualize the "Black Glow" that pervades and upholds American society. Born in Germantown, Maryland, he received his Bachelor of Arts degree at Loyola University Maryland in 2018, where he studied digital media, writing and marketing. Recent screenings include Coachella, Studio Museum x MoMA and Neuehouse Bradbury. He is currently based in Los Angeles.