Memory War
August 25 - 28, 2022
Vernacular Institute, Mexico City

Basel Abbas and Ruanne Abou-Rahme, Lawrence Abu Hamdan, Sky Hopinka, Dana Kavelina, Gelare Khoshgozaran, Oleksiy Radynski, Vandy Rattana, Liu Shiyuan, Hito Steyerl

Memory War is a film screening, exhibition and reading room that explores the power and threat of remembrance. Thirteen works investigate the mediums and mechanisms that form memory – from images to fascist rhetoric – and the powers that resist them. In light of Russia's invasion in Ukraine, past genocides, and the recent proliferation of memory laws in the United Sates, Memory War prompts viewers to consider how they remember, and for whom.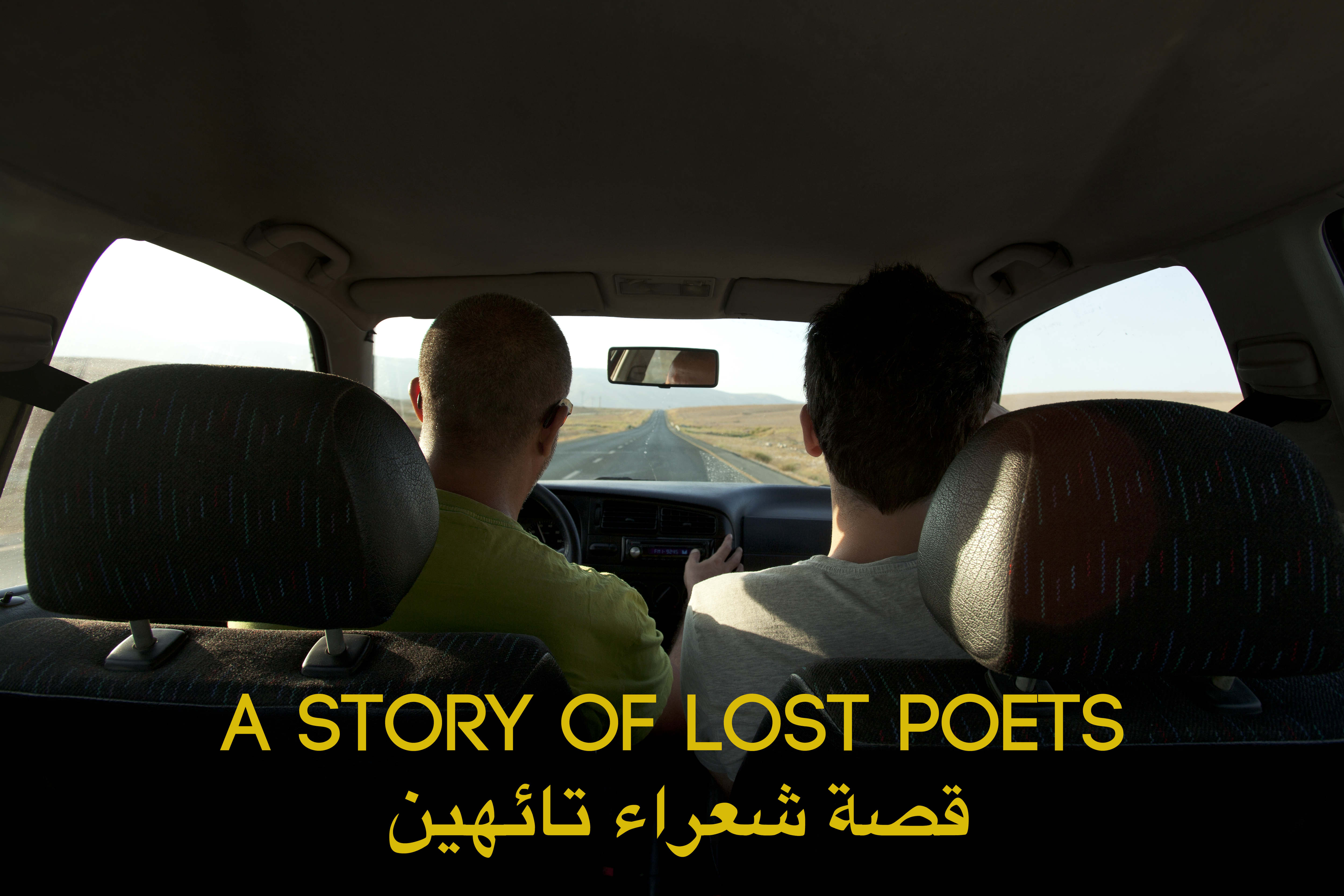 Basel Abbas and Ruanne Abou-Rahme. The Incidental Insurgents: Unforgiving Years Part 2 of The Incidental Insurgents (2012-2015)

Probing historical revisionism, myth-making and revolutionary ideals, the first half of Memory War traces the blurry boundary between expectation and exploitation. A protest in the Donbas region of Ukraine turns into revolt (Oleksiy Radynski, People Who Came to Power), while a German childhood friend becomes a Kurdish martyr (Hito Steyerl, November). Image appropriation and consumption further reveal modes of transference when a Hans Christian Anderson fairy tale becomes a propagandistic tool for the Chinese communist party (Liu Shiyuan, For the Photos I Didn't Take, For the Stories I Didn't Read), and an anonymous five-hour online documentary is recombined into a surreal anti-war film (Dana Kavelina, Letter to a Turtledove). Here, memory itself becomes the counter-insurgence.


Hito Steyerl, November, 2004. Image courtesy of the Artist, Andrew Kreps Gallery, New York, and Esther Schipper, Berlin

Prompting viewers to consider their own role as memory-makers, Memory War also investigates methods of retrieval and embodiment. An artist invokes a group of men, from Edward Said, Roberto Bolaño to Khosrow Golesorkhi, that inhabited their life during the artist's move from Tehran to Los Angeles (Gelare Khoshgozaran, MEN OF MY DREAMS), while another conjures an unknown sister, killed during the Khmer Rouge (Vandy Rattana, MONOLOGUE). A 50-year-old recording of a grandmother learning the indigenous Pechanga language (Sky Hopinka, Kicking the Clouds) overlaps with ruminations of forced forgetting, whereas an archive featuring artifacts of a past life is built entirely from the memory of a reincarnated PLA soldier (Lawrence Abu Hamdan, Once Removed). Rebels, novelists, rituals and myth emerge throughout, as sites of erasure become projections of a potential future (Basel Abbas and Ruanne Abou-Rahme, And Yet my Mask is Powerful Part 1, and The Incidental Insurgents (Parts 1- through 3). Collapsing past and present, these narratives create a new kind of archive where stories of loss, belonging, and revolt inform a psychic resistance against the powers of erasure.



Together with the screening, Memory War featured a multi-lingual reading room presenting materials contributed by the artists and curator that expand on concepts of memory, erasure, and forms of resistance. The reading room and screening are accompanied by an installation organized by Mexico City-based writer Su Wu, featuring bronze "Memoria" stools by design collective EWE Studio, cast from a collection of vernacular objects, and a rug of fallen jacaranda petals designed by Casa Ahorita for txt.ure, a design research project founded by Regina Pozo, former director of Archivo Diseñó y Arquitectura.


Memorias de guerra
Del 25 al 28 de Agosto, 2022

Memory War (Memorias de guerra) es una muestra de películas que explora el poder de la memoria y lo amenazante que puede ser. Curada por Asha Bukojemsky quien vive en Los Ángeles y lleva el proyecto Marathon Screenings, la exposición de cuatro días presenta trece trabajos que investigan los medios y mecanismos que construyen la memoria – desde las imágenes hasta la retórica fascista – y el poder que los resiste. En el contexto de la invasión rusa en Ucrania, de los genocidios del pasado, y la reciente proliferación de leyes de memoria en los Estados Unidos, Memory War incita al espectador a reflexionar sobre cómo recuerda y para quién.



Dana Kavelina, Letter to a Turtledove, 2020

Indagando en el revisionismo histórico, la creación de mitos e ideas revolucionarias, la primera parte de Memory War, traza el límite difuso entre la expectativa y la explotación. Una protesta en la región de Donbás en Ucrania, se transforma en un levantamiento (Oleksiy Radynski, People Who Came to Power), mientras un amigo de la infancia de una artista alemana, se convierte en un mártir Kurdo (Hito Steyerl, November). La apropiación de imágenes y su consumo, más adelante revelan modos de transferencia, cuando un cuento de hadas de Hans Christian Anderson, se vuelve una herramienta propagandística para el Partido Comunista Chino (Liu Shiyuan, For the Photos I Didn't Take, For the Stories I Didn't Read); un documental anónimo de cinco horas de duración, es reconfigurado para crear una película surrealista anti guerra (Dana Kavelina, Letter to a Turtledove). Aquí, la memoria por sí misma, deviene en contrainsurgencia.



Al incitar a los espectadores a considerar su propio rol como creadores de memoria, Memory War también investiga los métodos de recuperación y materialización de este proceso. Una artista invoca el recuerdo de un grupo de hombres, desde Edwar Said, Roberto Bolaño, hasta Khosrow Golesorkhi, que fueron parte de su vida durante su mudanza desde Teherán a Los Ángeles (Gelare Khoshgozaran, Men of My Dreams); mientras otro, evoca a una hermana desconocida, asesinada durante el gobierno de los Jemeres Rojos en Camboya (Vandy Rattana, Monologue). Una grabación con cincuenta años de antigüedad de una abuela aprendiendo la lengua originaria Pechanga, de los indios Luiseño, una comunidad desplazada en los Estados Unidos (Sky Hopinka, Kicking the Clouds), se traslapa con las meditaciones sobre el olvido forzado; mientras que un archivo que contiene artefactos de una vida pasada, es construido usando únicamente la memoria de la reencarnación de un soldado del Ejército Popular de Liberación en Líbano (Lawrence Abu Hamdan, Once Removed). Los rebeldes, novelistas, rituales y mitos, surgen en todo momento como lugares de borrado que se transforman en proyecciones de un futuro en potencia (Basel Abbas y Ruanne Abou-Rahme, And Yet my Mask is Powerful, Parte 1, y The Incidental Insurgents, Parte 1 a la 3). Al colapsar el pasado y el futuro, estas narrativas crean un nuevo tipo de archivo en donde las historias de pérdida, pertenencia, e insurrección, conforman una resistencia psíquica contra los poderes que buscan el borrado de la memoria.



Junto a este ciclo de proyecciones, Vernacular Institute presentará un cuarto de lectura multilingüe con los materiales aportados por la curadora y los artistas, que buscan ampliar los conceptos de memoria, borramiento y formas de resistencia. Este cuarto de lectura y la muestra de cine, estarán acompañados de una instalación articulada por la escritora Su Wu, quien vive en Ciudad de México, en la que destacan los taburetes de bronce "Memoria" del colectivo de diseñadores EWE Studio, fundidos a partir de una colección de objetos cotidianos, y una alfombra de pétalos caídos de jacaranda diseñada por Casa Ahorita para txt.ure, un proyecto de investigación de diseño fundado por Regina Pozo, ex-directora de Archivo Diseño y Arquitectura.