Maura Brewer
Wonder Woman (764), 2018, single-channel video, color, sound. 14min
Surface of Mars, 2016, single-channel video, color, sound. 12:31min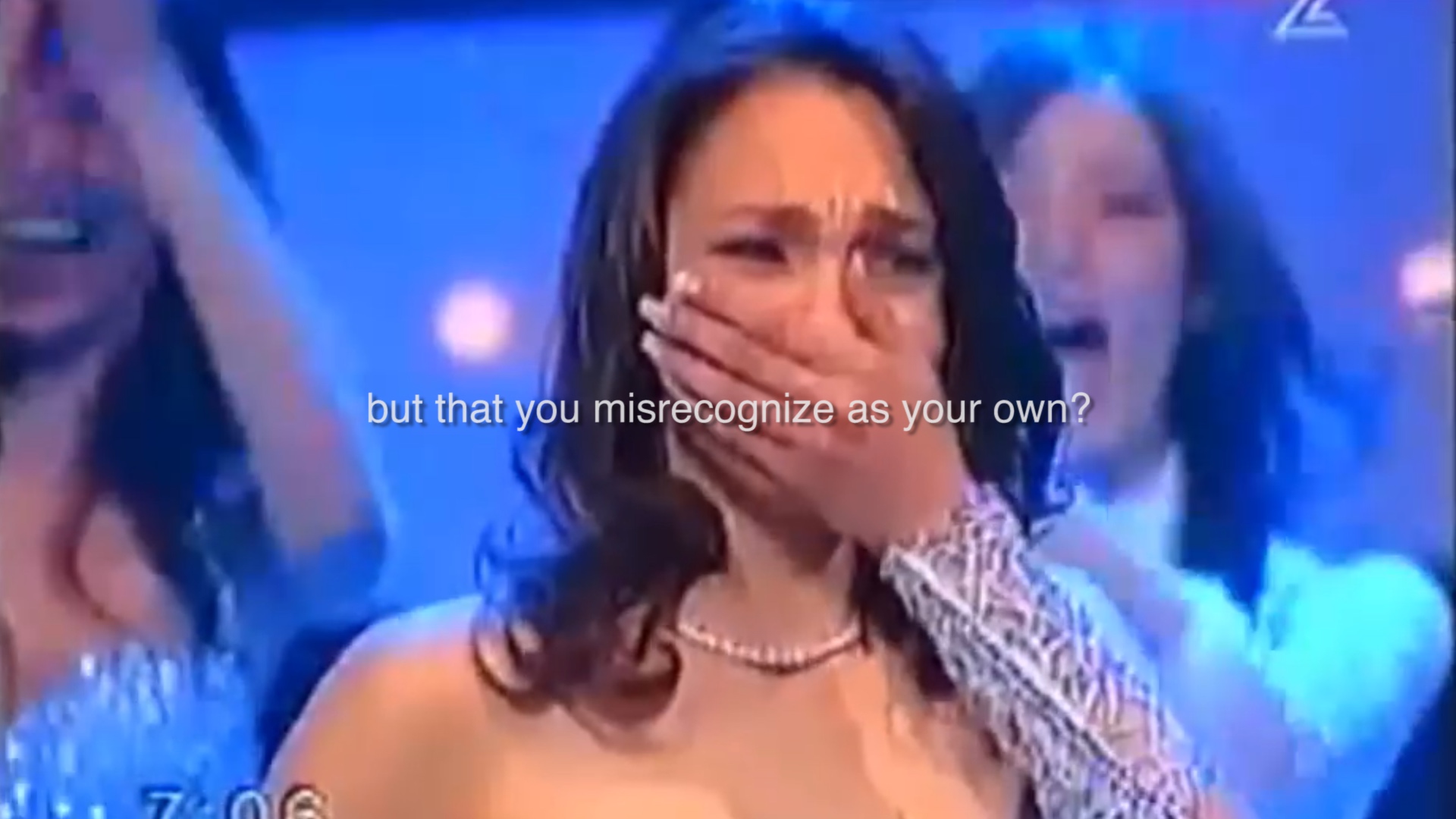 Wonder Woman (764) Taking Patty Jenkins's 2017 film Wonder Woman as a point of departure, Wonder Woman 2017, 2018 examines the broader implications of the contemporary superhero film. In the original movie, Wonder Woman is played by actress Gal Gadot, a performance heralded for its feminist overtones. As Wonder Woman, Gadot is a model of female emancipation; she kicks ass. On closer analysis, however, the language of feminist liberation gives way to the reality of constraint. Wonder Woman seems to be under the influence of secret messages that direct her actions. These messages speak to Gadot under the guise of destiny, a special path or set of instructions that controls her future. Wonder Woman is a weapon of divine justice. Her power comes from above.

The Surface of Mars is a 2016 video essay that takes Ridley Scott's 2015 film The Martian as a site of analysis. Combining appropriated footage, animation and voiceover narration, The Surface of Mars follows the actress Jessica Chastain, who plays the supporting role of Commander Melissa Lewis. The video compares Chastain's character in The Martian to her work in two other films, Kathryn Bigelow's 2012 film Zero Dark Birthday and Christopher Nolan's 2014 film Interstellar. In each of these films, Chastain plays a similar type: a high-achieving career woman who is dedicated to the pursuit of a non-romantic male counterpart, from Osama Bin Laden to Matt Damon. In each case, Chastain's role within the film speaks the language of popular feminism; her talent and work ethic has propelled her into a successful career in a male dominated field. She makes choices that drive the forward action of the plot. But Chastain's superficial agency within the film is undermined by the institutions and structures that she operates within and on behalf of, from the state (the CIA, NASA) to her father (the CIA, NASA.) Jessica Chastain is always acting, but never under her own power.




Maura Brewer's work in video, performance and experimental fashion design explores the construction of female subjects in mass culture. Her video essays combine footage from Hollywood films, television and Internet subcultures to question ways in which female subjects are mobilized and constrained by a mainstream culture that mimes the language of feminism in the service of patriarchal capitalism (dadCap).Brewer was a Whitney Independent Study Program fellow from 2014-2015, and received her MFA from the University of California, Irvine in 2011. Her projects, videos and performances have been shown at MoMA, New York; MCA, Chicago; MUMOK, Vienna and the Centre d'Art Contemporain Genève. In 2016 her work was the subject of a solo exhibition at the University Art Gallery in Irvine, California. She is a 2017 California Community Foundation Fellow, and a 2016 Creative Economic Development Fund grantee. Brewer is a founding member of the Rational Dress Society, a counter-fashion collective. She is the online editor for DEPOT magazine, and a co-founder of Arts Research Cooperative, an experimental school that launches in summer 2018. She lives and works in Los Angeles.



www.maurabrewer.com





www.artsresearchcooperative.com





www.jumpsu.it